TOURAINE AND THE LOIRE VALLEY CASTLES
Touraine, the region around Tours, is often referred to as "the Garden of France" and is renowned for its wines and for the perfection of its local spoken French. It lies at the heart of the Loire Valley, listed amongst the UNESCO World Heritage Sites.
In Touraine, the Loire and the "tuffeau" stone beds constitute an ideal showcase for the majesty of the major chateaux.Tours is ideally located close to the prestigious Loire Valley chateaux: Amboise (35 km), Azay-le-Rideau (25 km), Chenonceau (40 km), Chinon (40 km), Langeais or Villandry (19 km).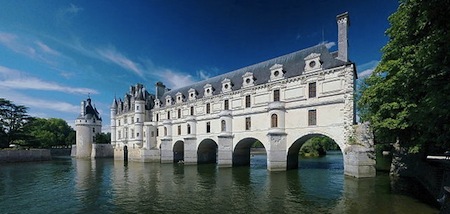 Château de Chenonceau - by Ra-smit
TOURIST INFORMATION
Tours tourist office is located across the Gare de Tours, right next to the Vinci International Congress Center. You may find additional information on the website of Touraine and Loire valley tourist office.
If you are interested in a group tour to discover Tours city & the Loire Valley castles, taste local wine or why not, experience hot-air ballooning, you may reserve an excursion or get information on city tours on the Tours tourist office website.
You may also wish to take full advantage of the Loire river and its surroundings and travel by bike on the "Loire à vélo" cycling trail.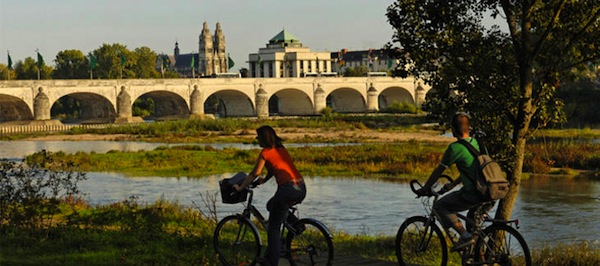 Loire à vélo, Tours. Source: loireavelo.fr
If you arrive in advance of the conference, on June 21st, the longest day of the year, is Fête de la Musique, a free music festival celebrated all over France and beyond.
JUNE 2014 EVENTS